Headache Relief at Dawson Chiropractic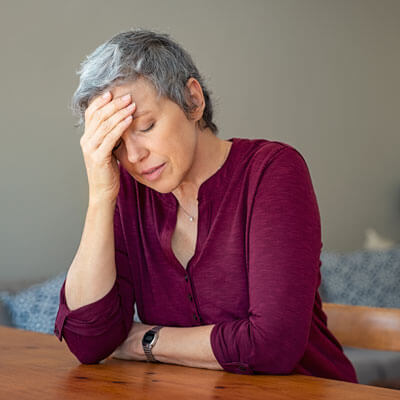 Headaches can be a debilitating condition that affects your productivity and overall quality of life. Fortunately, there are natural ways to get relief from headaches, and chiropractic care is one of the most effective methods. Dr. Jerod Dawson has helped numerous patients overcome their headaches and improve their health with safe and gentle chiropractic adjustments.
Types of Headaches
Migraine headaches are one of the most common types of headaches we see at Dawson Chiropractic. They can cause severe pain, nausea, and light sensitivity, among other symptoms. Another type of headache that we see frequently is cervicogenic headaches. These are caused by wear and tear, deterioration, or a lack of curvature in the cervical spine.
Treating Headaches with Chiropractic Care
We look at three factors when treating headaches: nutrition, stress level, and specific parameters. According to a recent article, 91% of headache sufferers experienced some level of success with chiropractic care. At Dawson Chiropractic, we specialize in upper cervical specific care, which has been proven to be tremendously beneficial for headache sufferers. Additionally, we provide curve restoration to ensure that headaches do not keep coming back.
Evaluating Patients
During your first visit to our practice, we will perform a postural assessment to identify any compensations you have. We will also conduct a thermography assessment to determine which side of your body may be more irritated or inflamed. Lastly, we will take specific X-rays with your mouth open to assess the position of your cervical spine in relation to the rest of your body.
Relief varies from patient to patient, depending on how long the headaches have been present. However, we typically see a 70-80% reduction in symptoms in the first three to six weeks of treatment.
One of the most common questions we hear from patients is whether we will adjust their neck in a way that doesn't cause it to pop. We understand that many headache sufferers have a straight and narrow neck with Stage One or Stage Two disc degeneration, which can be uncomfortable to adjust.
At Dawson Chiropractic, we use different techniques that are safe and gentle and you don't have to hear a pop or crack.
Don't Let Headaches Control You
Headaches don't have to control your life. If you are looking for a natural and effective way to get relief from your headaches, chiropractic care may be the solution you've been seeking.
Contact Dawson Chiropractic today to schedule an appointment with Dr. Jerod Dawson and start living pain-free.
CONTACT US »

Headache Relief Loveland, Berthoud and Windsor CO | (970) 663-2200